Aug 28, 2020 04:06 PM Central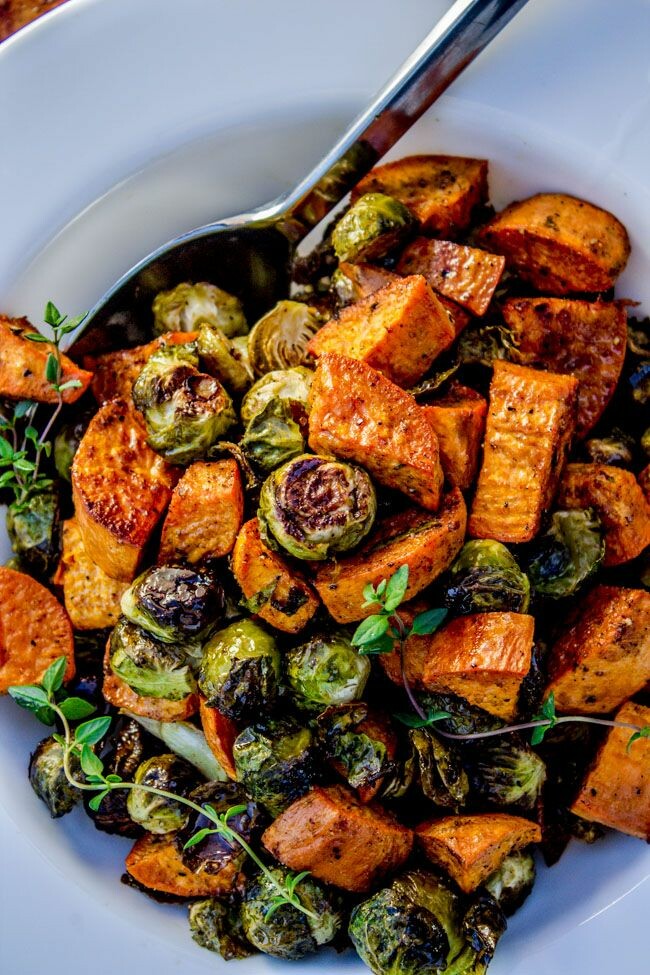 I'm not typically someone to make up my own recipes, but when you find your very favorite paleo compliant dish at a locally owned restaurant and then, sadly, it closes its doors, you have to improvise!
So here's what I came up with and it's pretty good if I do say so myself!
(Shhhh don't tell anyone it's actually good for you!)
Servings: 4
PrepTime: 15 minutes
Cook Time: 30 minutes
Ingredients:
2 Chicken Breasts (Cubed into bite size pieces) or 2 Salmon Fillets
1 Tbsp Olive Oil
2 Big handfuls Kale
2 Big handfuls Spinach
2 Cups Brussels Sprouts (Cut in half)
8 oz Sun-dried Tomatoes
1 Sweet Potatoes
2 Cloves of Garlic
1/2 Cup Shredded Cheddar Cheese
1/2 Cup Tessemae's Organic Lemon Garlic Dressing
Salt and Pepper to taste
Instructions:
1. Preheat oven to 350
2. Lightly coat brussels sprouts and sweet potatoes with olive oil or coconut oil and sprinkle with salt and pepper
3. Roast brussels sprouts in the oven for 15 minutes or until slightly crispy
4. Heat olive oil in a cast iron skillet over medium/high heat
5. Saute garlic and sweet potatoes for about 20 seconds or until fragrant chicken till cooked through, salt and pepper to taste
6. Wash kale and spinach and add to skillet
7. cover with a lid and let simmer for about 1 minute or until greens slightly wilt
8. Mix in sun dried tomatoes, brussels sprouts
9. Garnish with cheese
10. Enjoy!