May 4, 2021 08:42 PM Central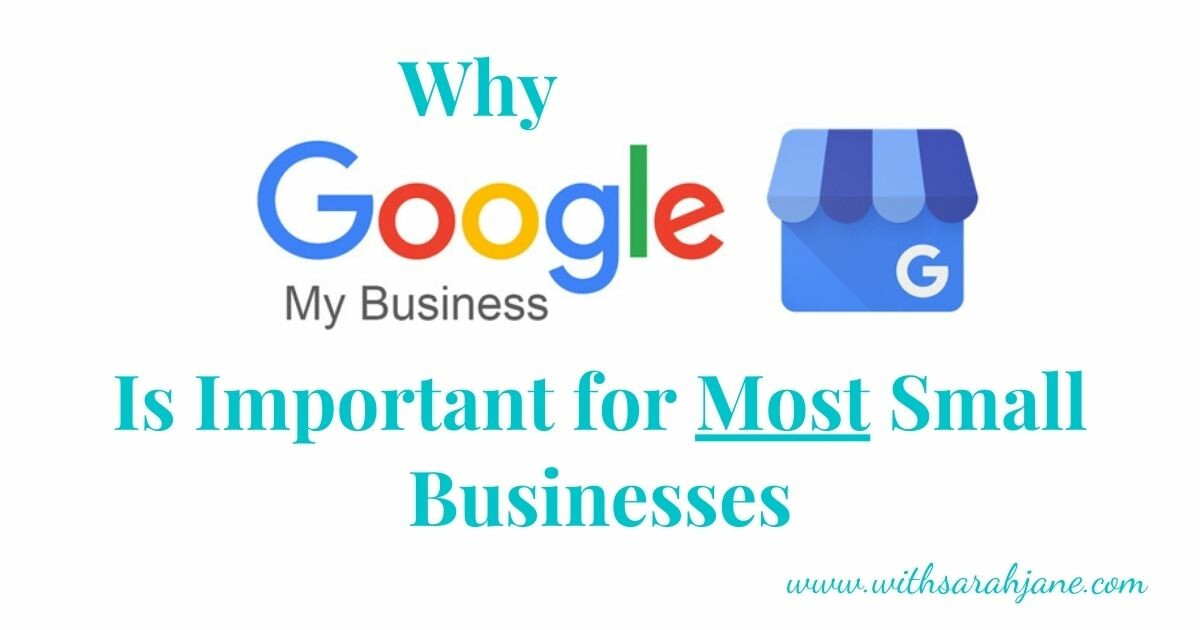 For some industries, the need for websites is a thing of the past.
Why do I say this? Well, let me ask you, when is the last time you googled a service based company (ie a dry cleaner, restaurant, optometrist, hair salon, nail salon etc.) and actually visited their website?
Unless you were looking for something very specific, my guess is you didn't.
If you're anything like me and 90% of the general population, you search something like "Dry cleaning service near me" or "Best burger near me" or "Dentist near me", some listings popped up, you checked out their location, viewed the photos that popped up with that listing (if any) and read the reviews. You either decided to try it out, or went back to your search results to find a place that better suited your needs and started the process over. Am I right?
If so, you can now clearly see the massive importance of a Google My Business Listing when it comes to finding and securing new leads and customers for a service based business.
What type of business can benefit most from an optimized Google My Business Listing?
First, what do I mean by "optimized?"
Optimized, in this case, means that you have verified your listing (claimed ownership and verified that you own the business with Google and ability to edit the listing) and have provided as much information about your business listing to Google as possible and are actively updating offers, events and photos and other relevant aspects of your listing on a regular basis to ensure that your listing comes up when people search for your business type in your area.
What are the benefits of having an optimized listing?
If your business is a local (not strictly online) service or product based business that relies on a steady stream of new or return business, an optimized google my business listing has the potential to serve as an explosive growth opportunity bringing in a steady stream of leads and qualified customers.
If you do not have a Google My Business listing or if it is not optimized, you are missing out on a golden opportunity for growth. As I have illustrated, websites are great but in most cases customer attention spans are extremely short and the convenience of a Google My Business listing is highly likely to win out over someone taking the time to scroll through your website in order to find what they need.
How do I know if my business is listed on Google My Business?
A simple search for your exact business name on the Google Search bar will tell you if you have a Google My Business listing or not. On a desktop or laptop if the business listing appears in it's own "frame" on the right hand side of the page and includes some form of detail about your business, then this means that either you or Google has created a Google My Business listing for your company.
On a mobile phone, the same Google search would result in a listing at the top of the screen in a "frame" with the name of the company and further additional details such as directions, phone number and or reviews if they are available.
If only your website, facebook page or other links to your business come up in a list in a line down the page just as any other search results would without the frame, your business is not recognized on Google My Business.
What am I missing out on if I do not have an optimized Google My Business Listing?
Your business will not come up on local searches or be listed on google maps.
(46% of Google searches are for local businesses. Think about that! Almost half of the 5.4 BILLION searches per day are for local businesses just like y0urs. Time to optimize your listing my friend!)
You are not likely to rank on the top google listings for key word searches relevant to your business. Since 90% of people do not scroll past the first page of search results, optimization is key.
Bottom line...If you rely on a steady stream of new customers finding your business as well as repeat business and word of mouth, you're loosing money every single day that you do not take advantage of this free tool.
Pro Tip:
A Google My Business review is much more effective than organic word of mouth because one person's review can reach any number of people that find your listing, not just their personal network. If you have a Google My Business profile be sure to send people your link and ask for reviews. Don't fret if your rating is not perfect, people don't expect perfection just honesty and integrity, so be sure to respond to all relevant reviews. (There is a strategy for getting Google to delete irrelevant reviews, e-mail me or join the facebook group to learn more about this.)
How much time does it take to optimize a Google My Business Listing?
There are several factors that will determine the amount of time it will take to claim and optimize your Google My Business listing.
If Google has not yet identified your business and created a listing and you can create it from scratch. The process is pretty straight forward. You simply create your listing and request a confirmation code in the mail which typically takes 5 - 10 business days in my experience to reach you. Once you enter the confirmation code, you can start entering all kinds of details for your business and running ads, posts, offers and events! Depending on the amount of detail, this can take anywhere from 10 minutes to several hours if you create your own graphics, pictures and content. (I highly recommend creating your own graphics and content so that google will rank you higher in search results. )
It is recommended that you regularly update your information and refresh offers, posts, events and/or ads and respond to messages, questions and reviews as quickly as possible which can take anywhere from a few minutes to a few hours per week which is why some business owners choose to hire out online marketing and optimization specialists to handle their listings for them so that they reap the financial benefits of an optimized listing without sacrificing time. (If this is a service you may need, scroll to the bottom of the this blog to connect with me.)
Keep in mind that Google does review all edits to listings and it can take a day or two for your edits to be approved.
Pro Tip:
Be sure that the information in your Google My Business listing matches that on your website, social media channels and other online listings as Google is smart and will flag, suspend or even delete your listing for inconsistency.
I hope you have found this information helpful and that it helps you to grow and scale your small business. Keep coming back here for more Google My Business and marketing tips or find my
free group on facebook
for even more tips and tricks.
If you found this information a bit overwhelming, but don't want to miss out on the growth opportunity that an optimized Google My Business listing and a solid marketing strategy offers post your questions in the comments or reach out to me via email me at
Hello@withsarahjane.com
with questions or to inquire about marketing and optimization services.