May 12, 2021 01:02 PM Central
Sarah Jane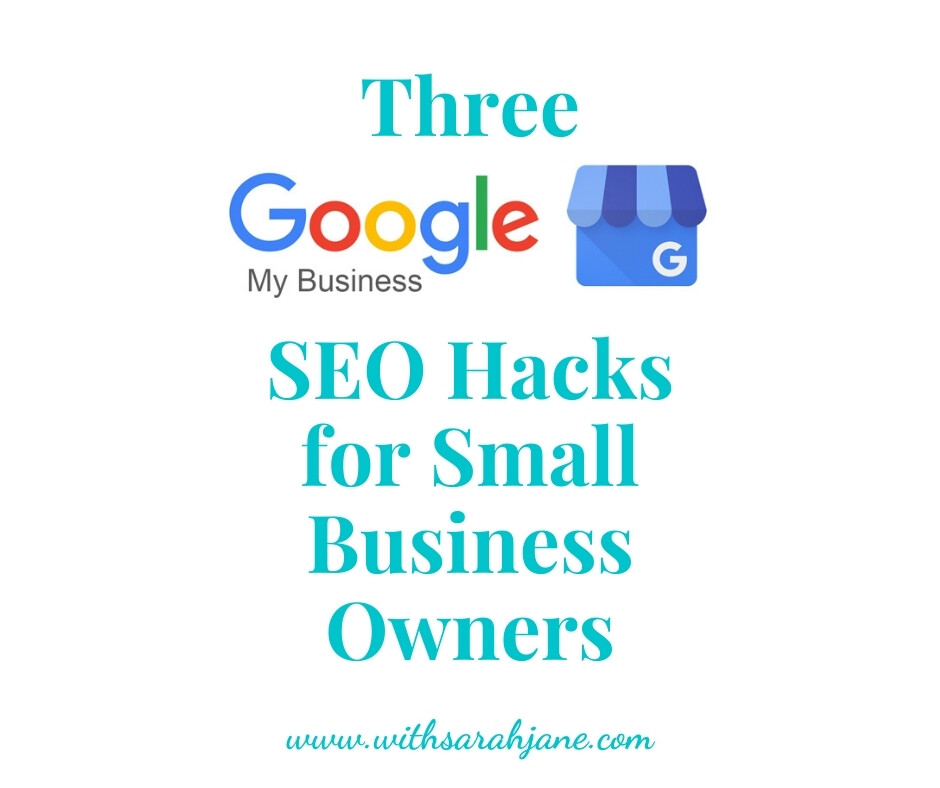 If your business offers products and/or services to a local customer base, you need a Google My Business listing. If you want to know more about whether you should create or claim your Google My Business listing check out my last blog post
here.
That said, it's one thing to have a listing, but it is a game changer to have that listing rank at the top of the page for relevant local key word searches. What do I mean by this? About 1.5 billion times per day people conduct google searches for local businesses to do business with. These are qualified customers that are generally ready to buy and if they don't find your listing they may very well find your competitor instead.
As a small business owner who likely primarily focuses on providing your product or service to the best of your ability to your client, marketing efforts such as a Google My Business listing may not be your primary focus or area of expertise. I hear you and I've got you covered!
Here are a few SEO (Search Engine Optimization) hacks to help you start ranking higher in local Google searches:
Fill out your listing completely:
Once you have claimed your listing be sure to take full advantage of it by filling in as much relevant information as possible. This includes photos, website, hours and holiday hours, a solid description with a good amount of key words etc. Carefully go through each section of your Google My Business dashboard and take the time to make your profile complete.
Know the importance of photos:
Rule #1 never use stock photos in your Google My Business listing even if you have paid for them!! Google has become extremely intuitive and it knows if the images you use are original or not and this will affect your ranking. Use original images for each of the requested categories (video, interior, exterior, at work, team and identity). Be sure they accurately depict the product or service that you offer and don't be afraid to include branding such as your logo, brand colors and even text where relevant as google images are now used to search and find business listings.
"When it comes to ranking on local
Google My Business searches,


authenticity

holds the keys to the
kingdom and your bottom line."
Increase your web presence:
As the quote above mentions Google rewards authenticity. How do you increase your level of authenticity on the internet? This is simple, but not easy. You show up in a lot of different places with consistent information on who you are as a company.
Creating listings in places other than Google and listing the same information (phone number, address, description, images, hours of business etc.) shows google you are who you say you are and that y0u can be trusted. Google's main goal is to help people find what they need and in order to keep their customers coming back they promote those they trust by ranking them higher in search results.
Here are a few other places you may want to list your business:
Your local chapter of the BBB (Better Business Bureau)
Please note that all of these places offer free listings. The paid versions are for running ads which I only recommend after doing market analysis to determine if your ideal client is consistently searching for businesses like yours in your area on that platform.
The process of getting your business listed in all of these areas can be time consuming, however it is likely that the rewards
outweigh the cost as your Google My Business listing starts to rank higher in search results driving new clients your way.
This is by no means an exhaustive list of ways to improve your GMB SEO, but in my experience these things can make a difference in your ranking quick. As a busy entrepreneur myself I appreciate getting the most reward for time spent.
If you need help boosting your listing reach out to me at
hello@withsarahjane.com
or visit the coaching page on my
website
and click the button at the bottom of the page to see how I can help you grow your bottom line.
Have questions about what you just read? Ask them in the comments below and I will answer in a future blog post or reach out to you upon request.