Jun 23, 2022 03:29 PM Central
Sarah Jane
If you love a good story, but you don't want to scroll and you're just here for the meal plan and grocery list I've got you!
Click here
and have it sent directly to your e-mail (I promise I won't spam you! That's not how I roll!)
If you want to learn more about the super awesome 'glamping" spot we found in central TX read on!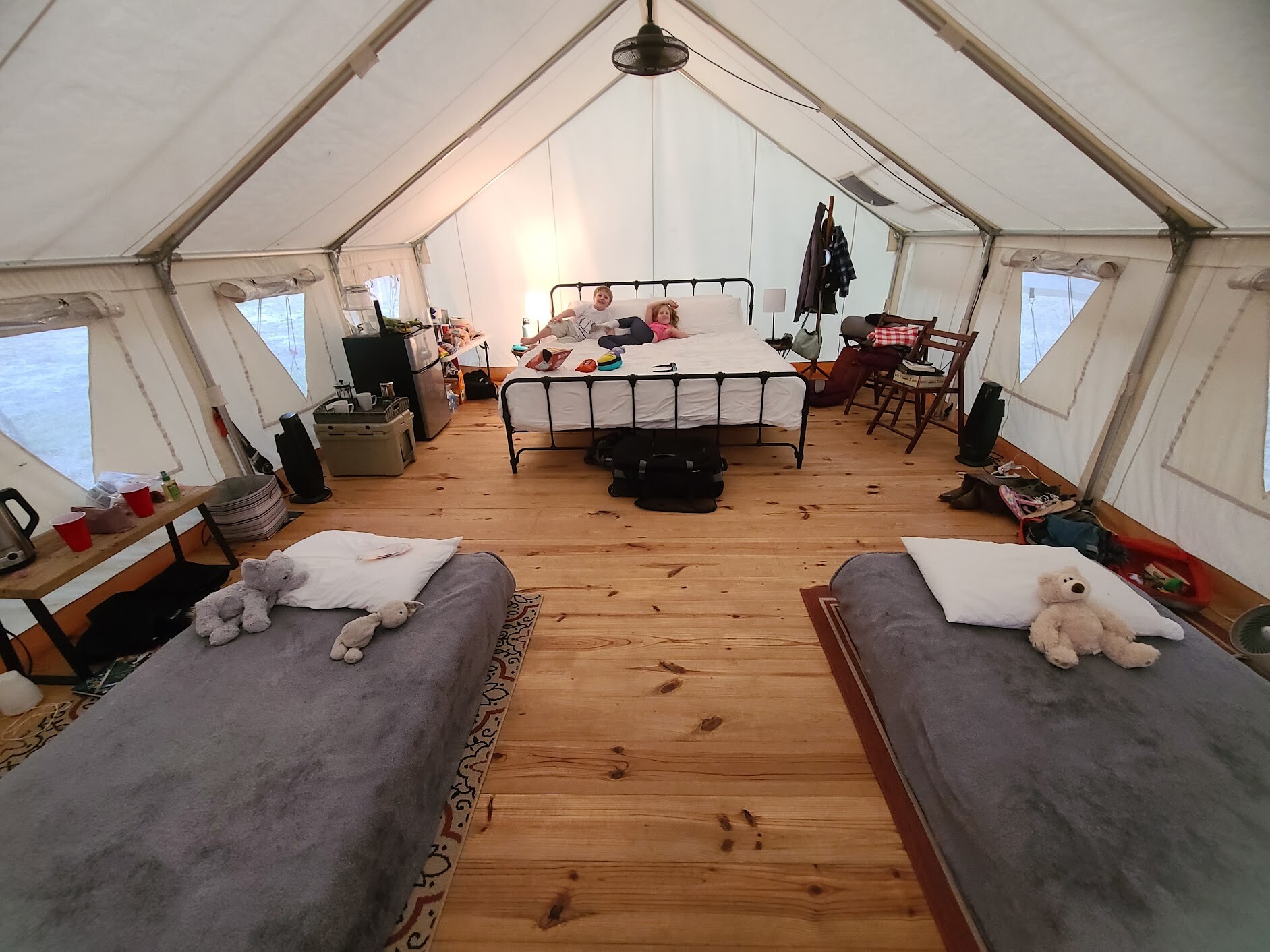 Click the image to check out
Purdon Groves
Glamping site where we stayed! (Tell Sherry and Houston we sent you!)
A few months ago we decided to take our family of 4 on an off-grid vacation to disconnect from the world and reconnect with each other. I did some research and came across an adorable little farm in Purdon TX that offered "glamping" tents that are fully furnished and all we had to bring was food and toiletries! That's my kind of camping, ahem...the kind with real beds!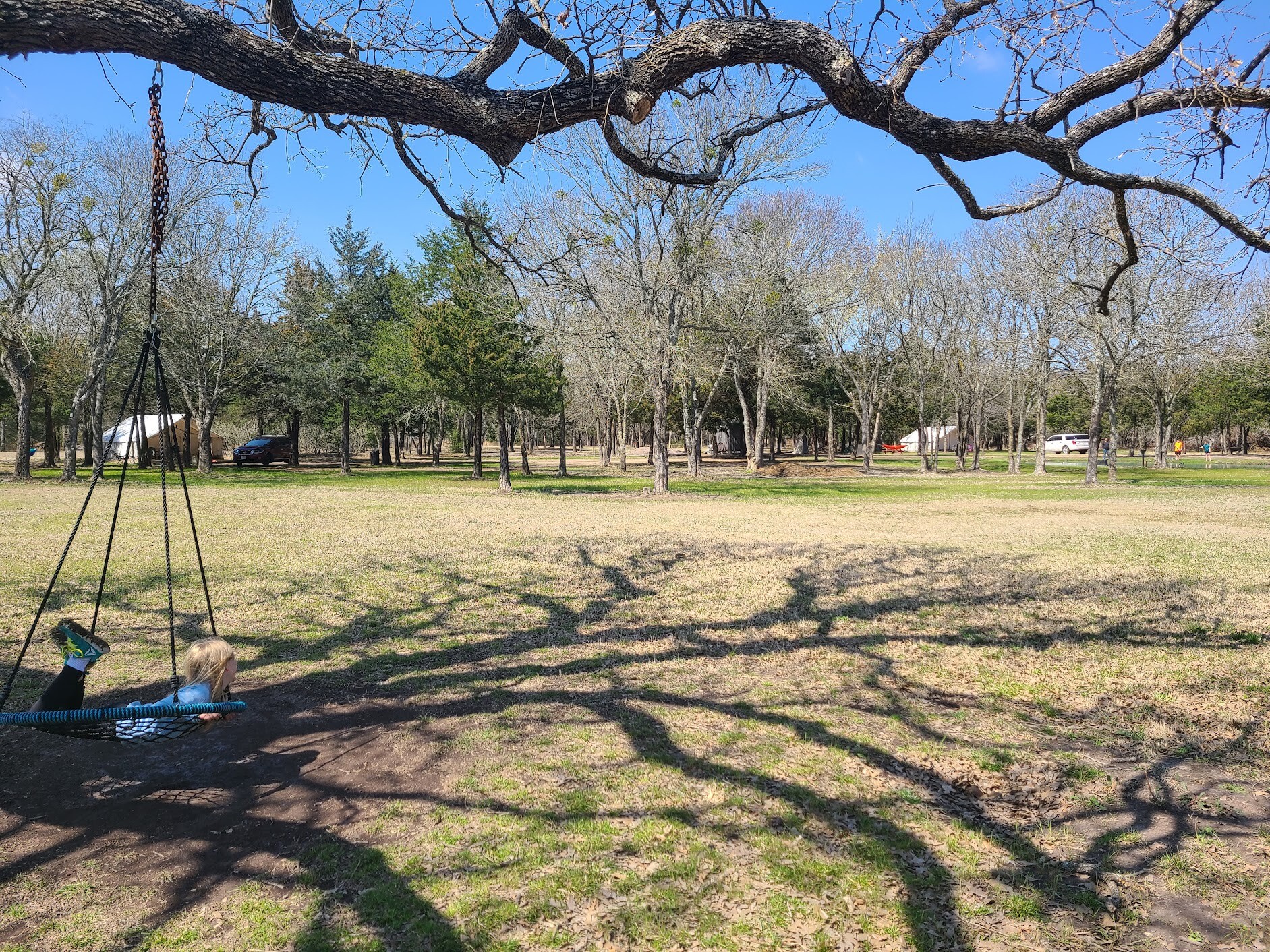 It was a wonderful experience complete with a tour of the farm and the kids got to help feed the pigs, donkey, goats, chickens and ducks and find fresh farm eggs daily and play on the rope swing and hammock and just enjoy nature. We played cards and dice games and cooked great food over the open fire.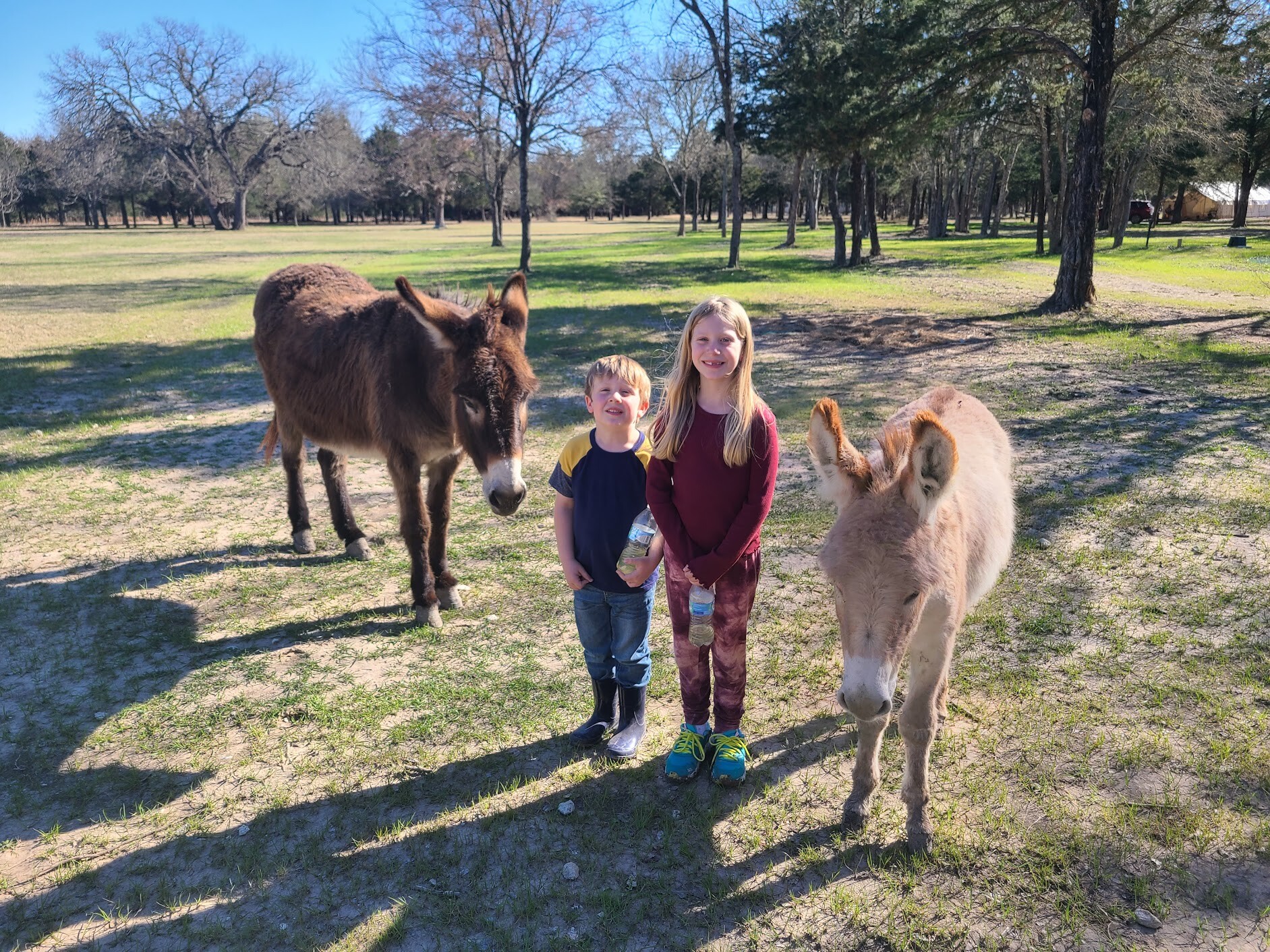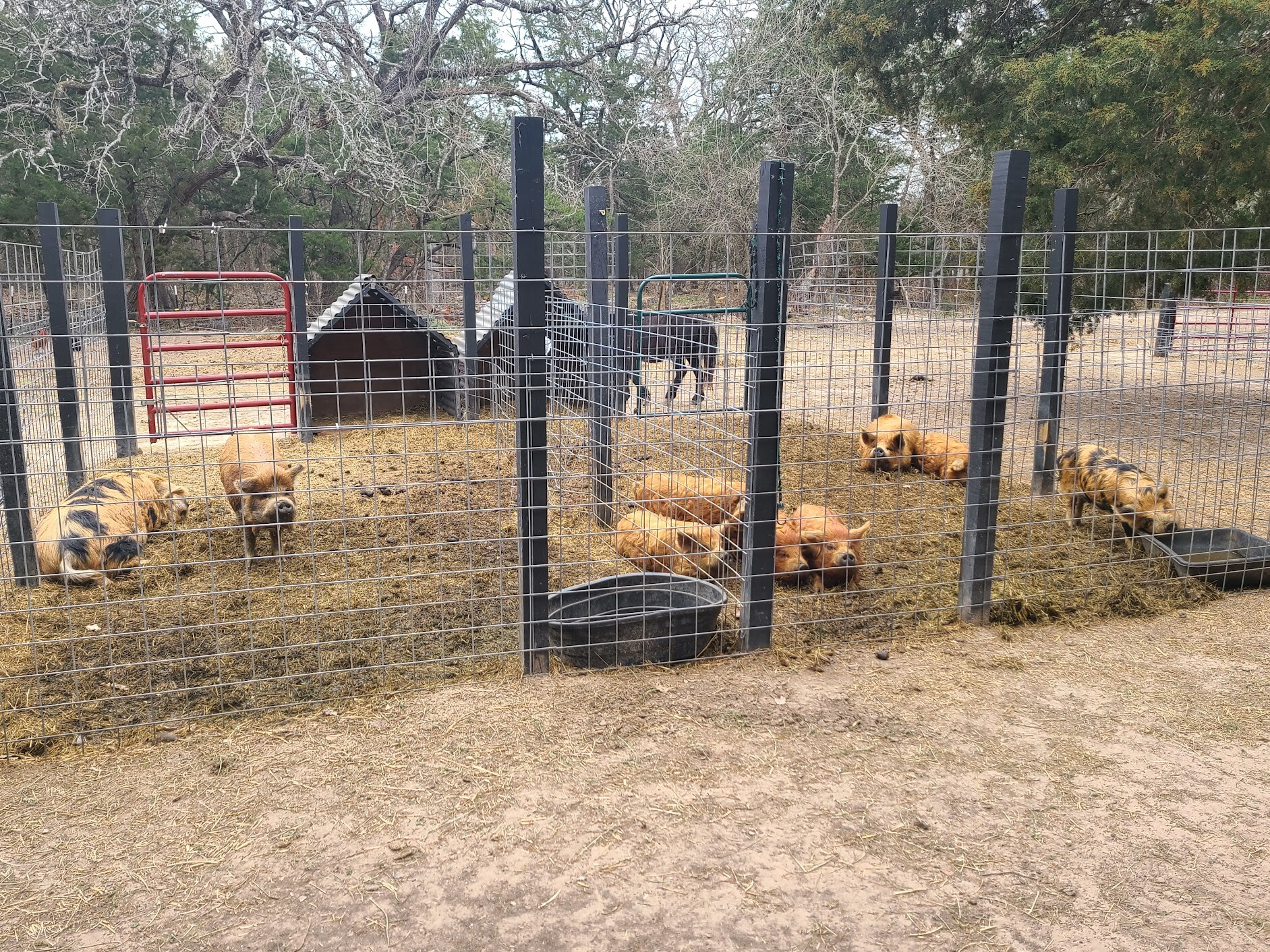 Que the "meat" (pun intended) of this blog. While we were there I noticed that many of the other glampers drove into town to eat instead of cooking for themselves despite the fact that their tents were also equipped with mini-fridges and a fire pit with a cooking grate. This puzzled me because half of the fun of camping, at least to me, is cooking over the fire! It doesn't get much better than fire-roasted, well pretty much anything....right?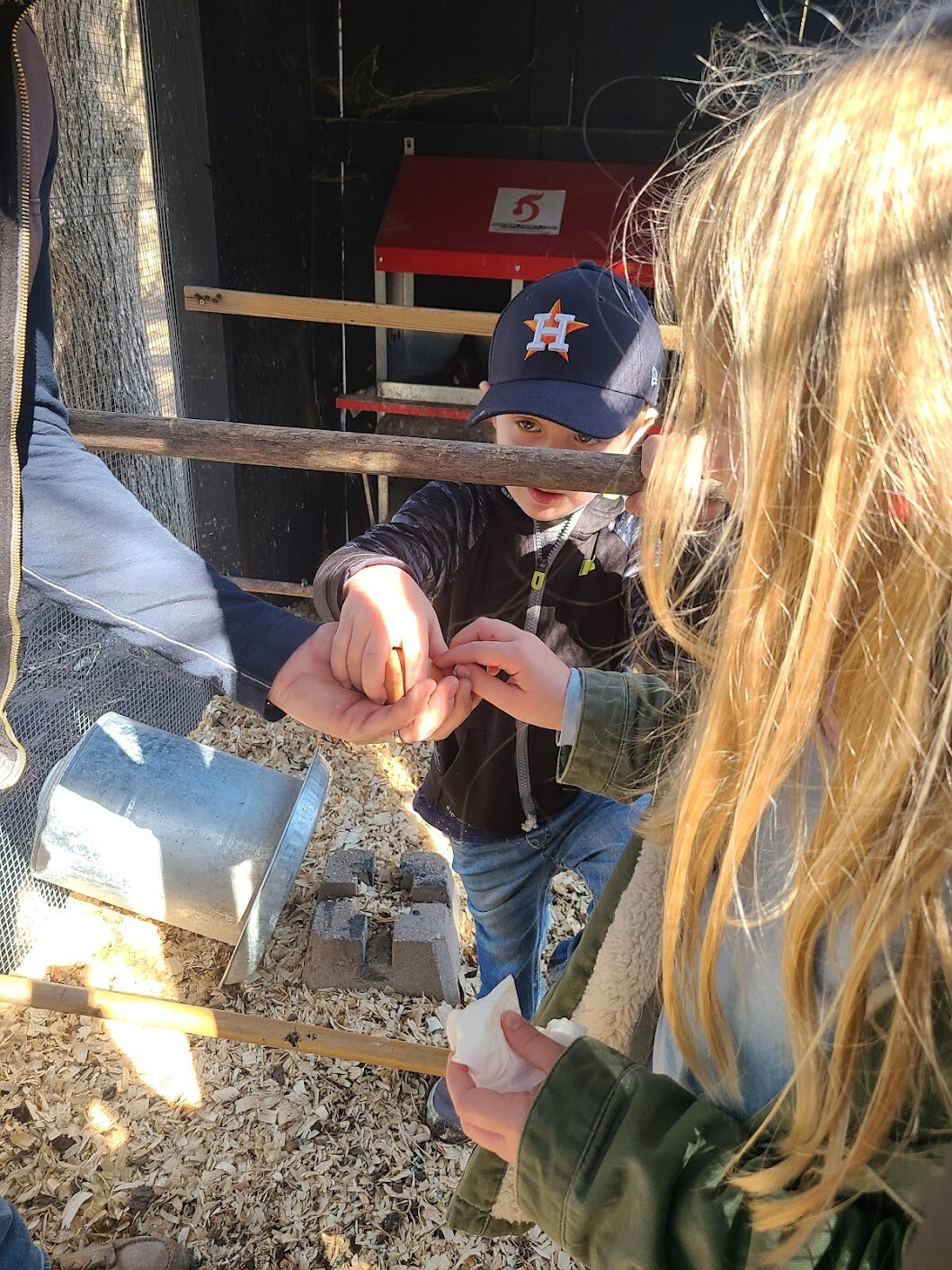 So then I thought well, I grew up around a campfire and making a meal plan for the week came naturally to me so why not share it so others can know exactly what they need for the week and what to cook! If you're going to glamp for the week to make things effortless, why not hit the easy button on the meal plan too? !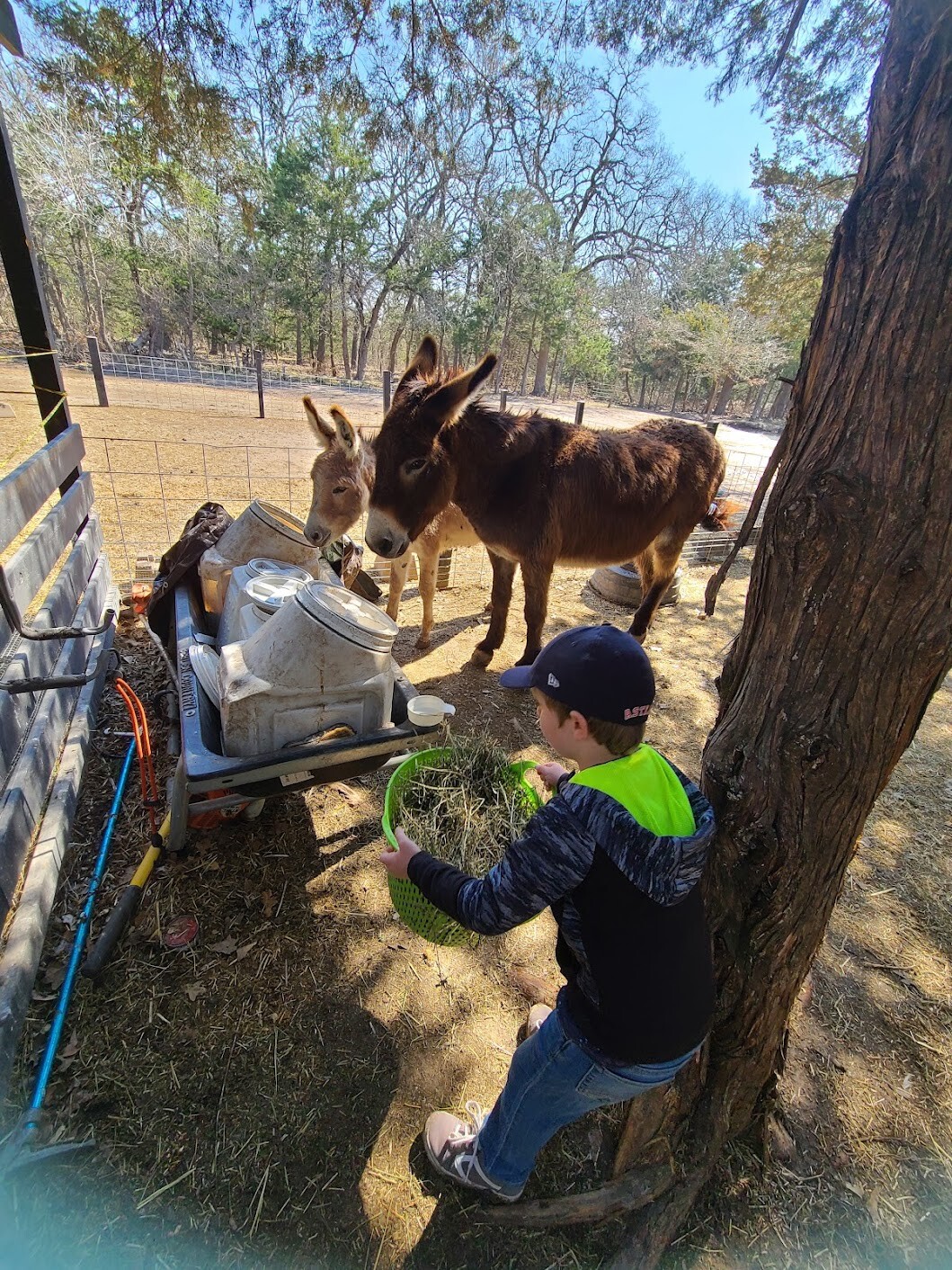 Sorry, not sorry kiddos for posting this great picture of you two passed out on the way home!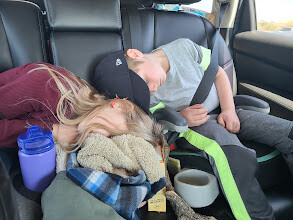 Okay now that you know about the awesome spot we found, here is the meal plan and grocery list you're here for!
BTW - This post contains affiliate links to products, if you choose to purchase via the links provided my family will get a small commission that does not affect the price of the item you purchase. Thank you for your support!
Monday:
Snack: Granola Bars, Nachos and S'mores
Dinner: Sausage, Potatoes and Brussels Sprouts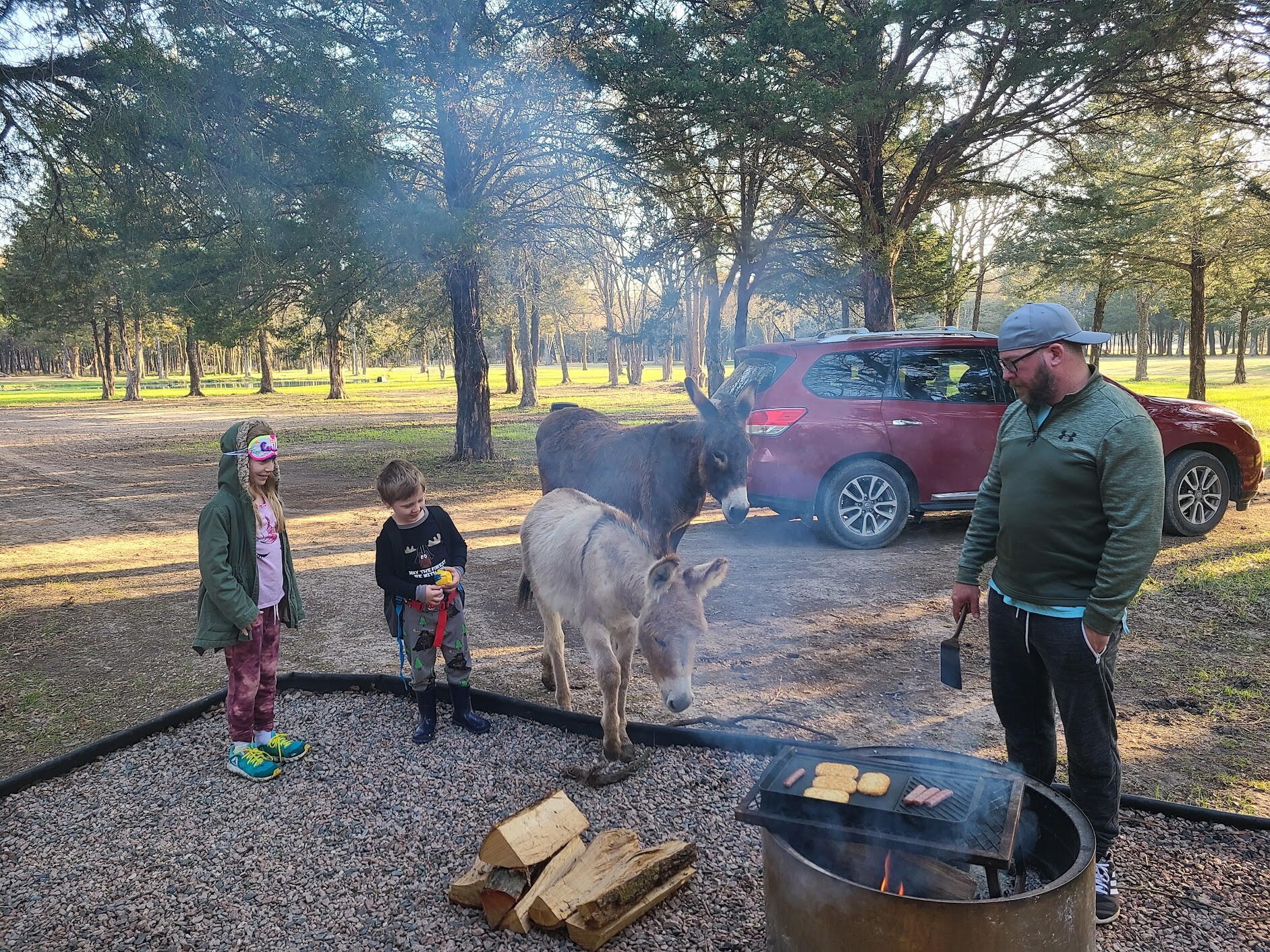 The animals are friendly and also love to check out what you're cooking!
Tuesday:
Breakfast: Eggs, hashbrowns, sausage, tomatoes and avacado
Lunch: Fajita Quesadillas (We made them with meat, peppers, cheese and black beans)
Dinner: Steak and salad
Wednesday:
Breakfast: Oatmeal and Fruit
Lunch: Burgers and skillet fried potatoes or chips
Dinner: Shrimp, crab cakes and Corn on the cob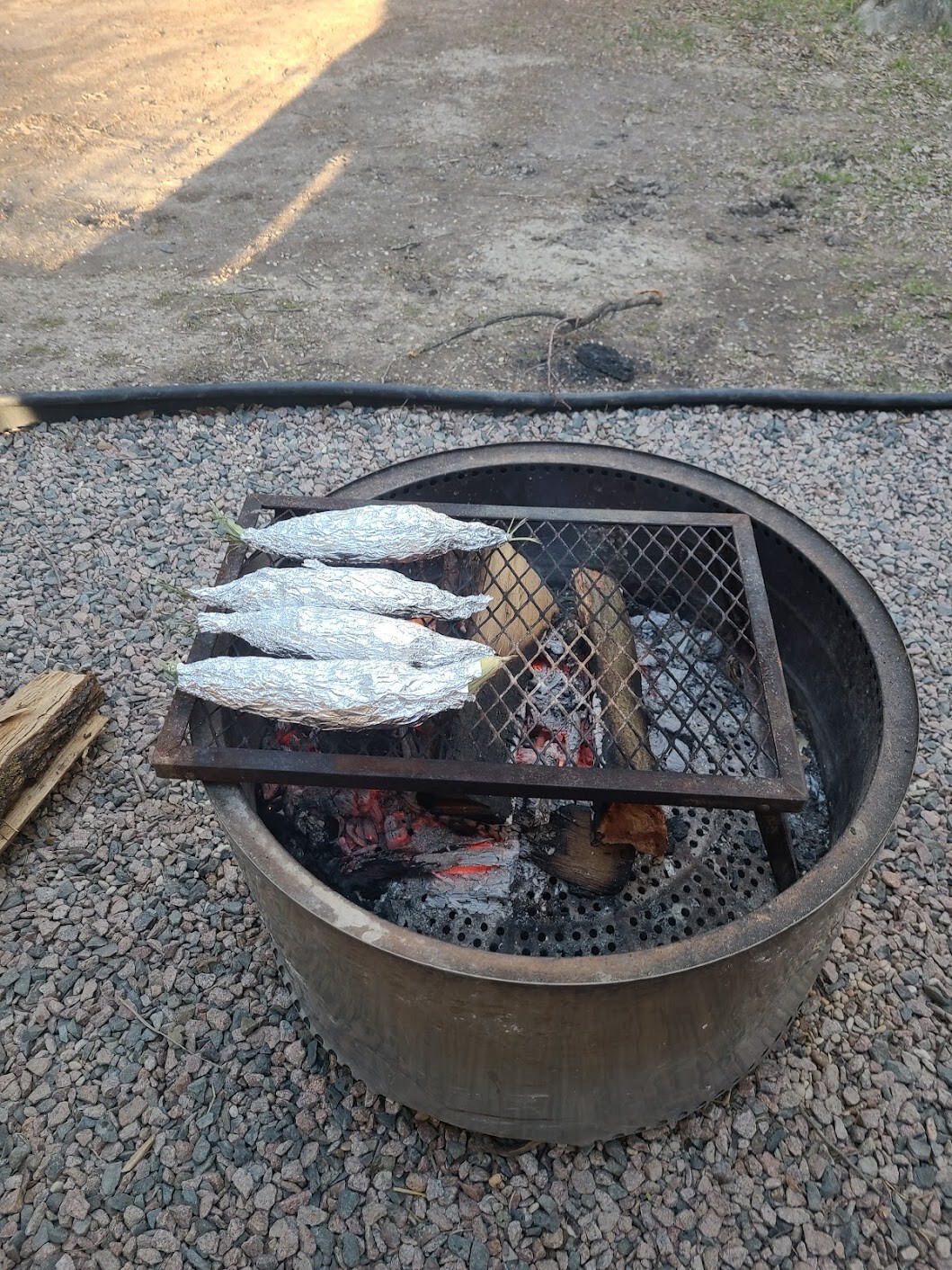 How we cooked the corn: Husk the corn, slather with butter and salt, cover again with husks, wrap in foil place on the fire and turn regularly for about 10 minutes.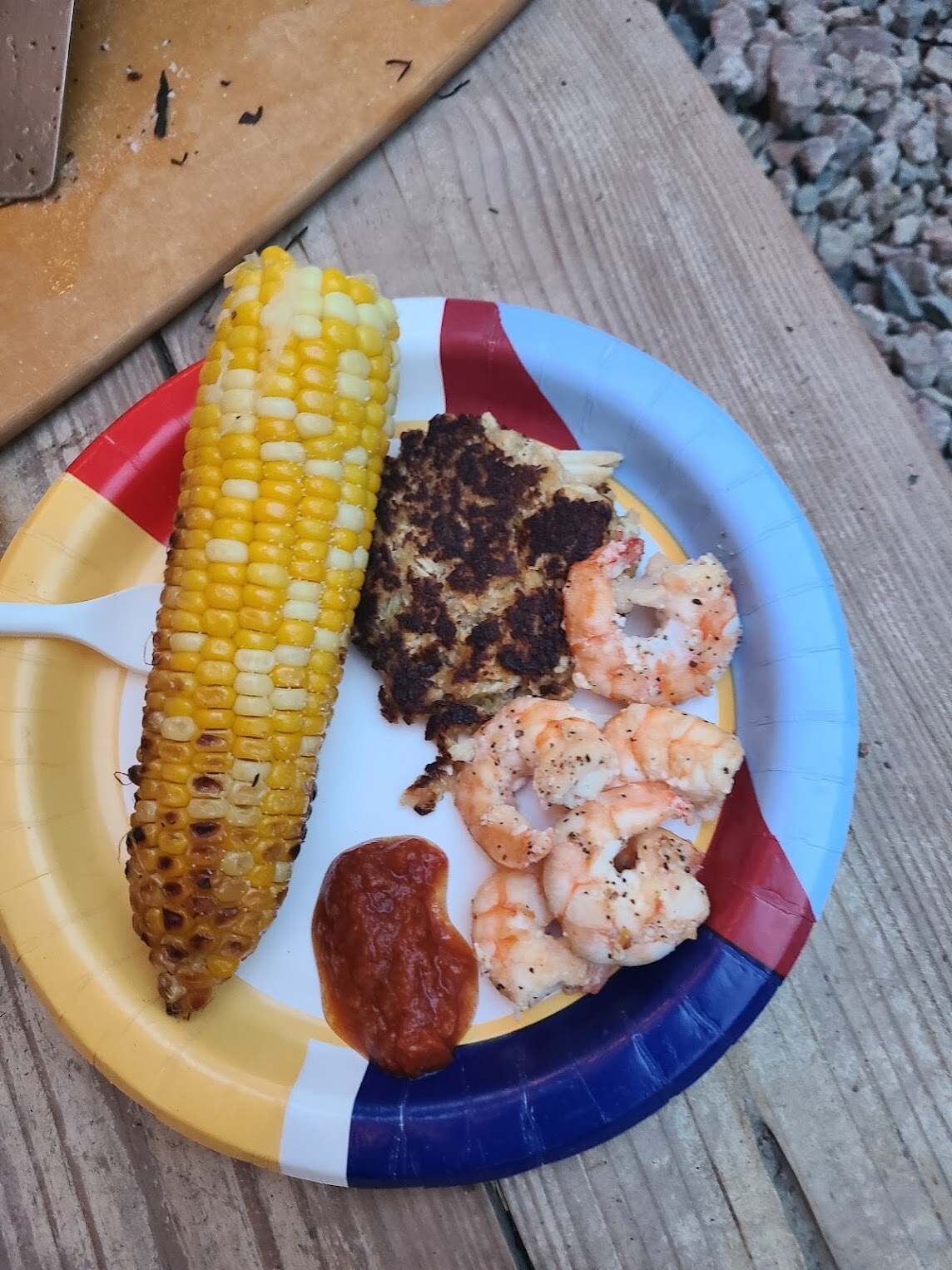 Premade crab cakes came out perfect!
Thursday:
Breakfast: Protein pancakes, eggs, sausage and fruit
Lunch: Wood fire pizzas and salad
Dinner: Chicken, Squash and Zucchini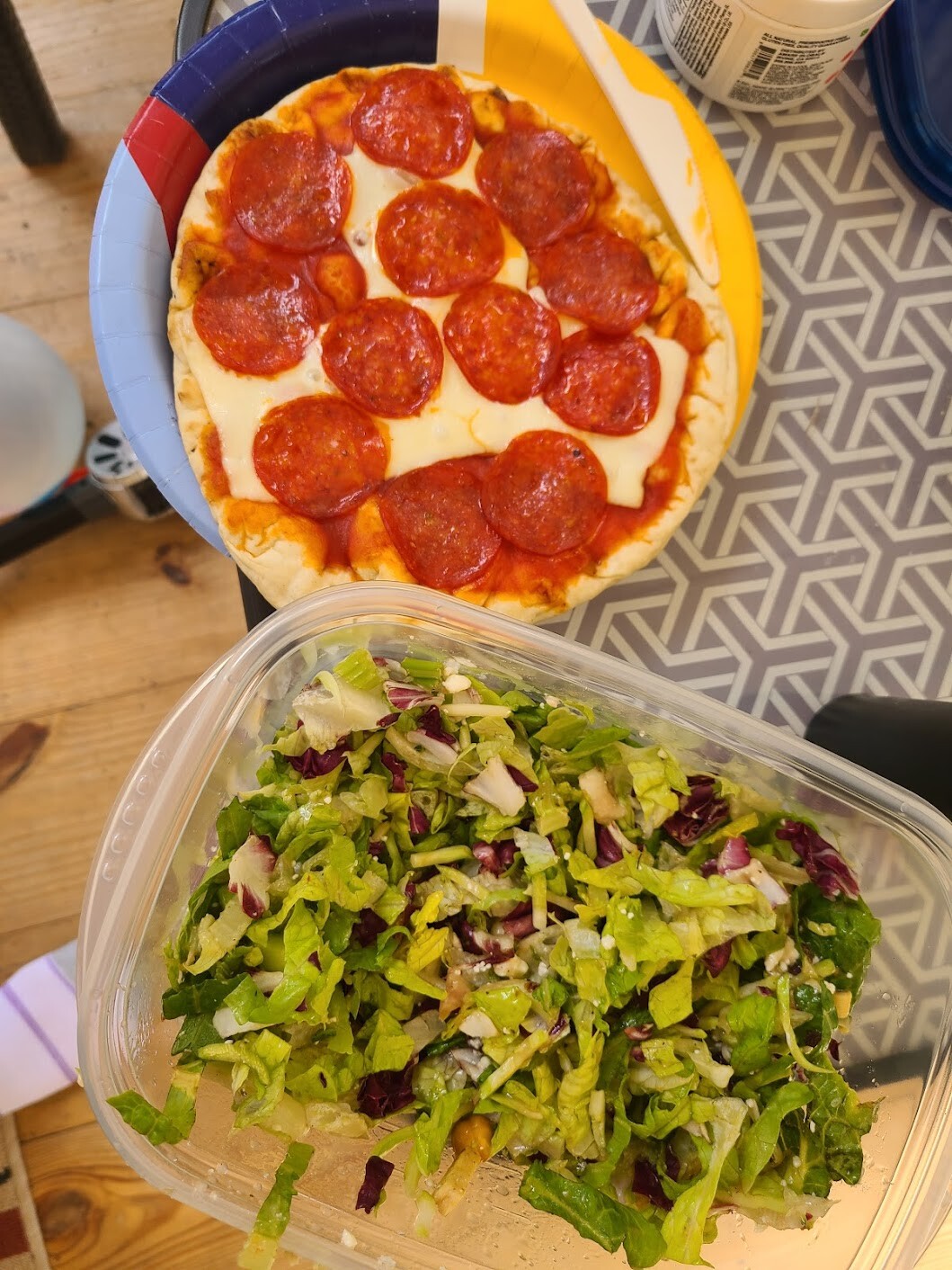 The kids loved this meal that they got to make themselves!
Friday:
Breakfast: Breakfast Tacos
Lunch: Sandwiches, nut butter and jelly
Dinner: At home
Grocery List:
Produce:
Potatoes
Brussels Sprouts
Cherry Tomatoes
Individually packaged smashed avocado
Bagged salad of choice (2)
Corn on the cob
Squash
Zucchini
Red and green pepper
Bananas
Strawberries
Watermellon (I got slices)
Dairy:
1 - 2 Dozen eggs (Depending on the size of you
Mozzarella Shredded Cheese
Cheddar Shredded Cheese
Pantry:
Ground Coffee (I have a stovetop coffee maker that worked great!)
Snack bars of choice
Instant oatmeal
Instant protein pancake mix or preferred flavor
Tortillas
Tortilla Chips
Crackers and or chips
Salsa
Black beans
Pizza Sauce
Can of black beans
Naan Bread (For pizza crust)
Marshmallows
Chocolate Squares
Graham Crackers
Nut butter
Jelly
Bread
Meat & Seafood:
Premarinated fajita chicken or beef
Peeled, deveined shrimp
Crab cakes
Breakfast sausage links
Smoked sausage
Pepperoni or preferred pizza topping
Chicken beasts
Small sirloin steaks (or cut of choice)
Frozen:
Hashbrowns
Hamburger Patties
Packing list:
Wash basin for dishes
Dish soap
Dish sponge
Scrub brush or pot scrubber
Cast iron skillet
Medium stainless steel pot
Lid for the pot
Spatula
Tongs
Cooking spoon
Can opener
Paper towels
Bottled water
Paper plates
Aluminum foil
Plastic utensils
I hope this helps you enjoy your family getaway that much more stress-free! If you would like an e-mail with the meal plan sent to your inbox
click here
and we will send it right over! (I promise not to spam you, that's not how I roll!)