Jul 12, 2022 11:44 AM Central
Sarah Jane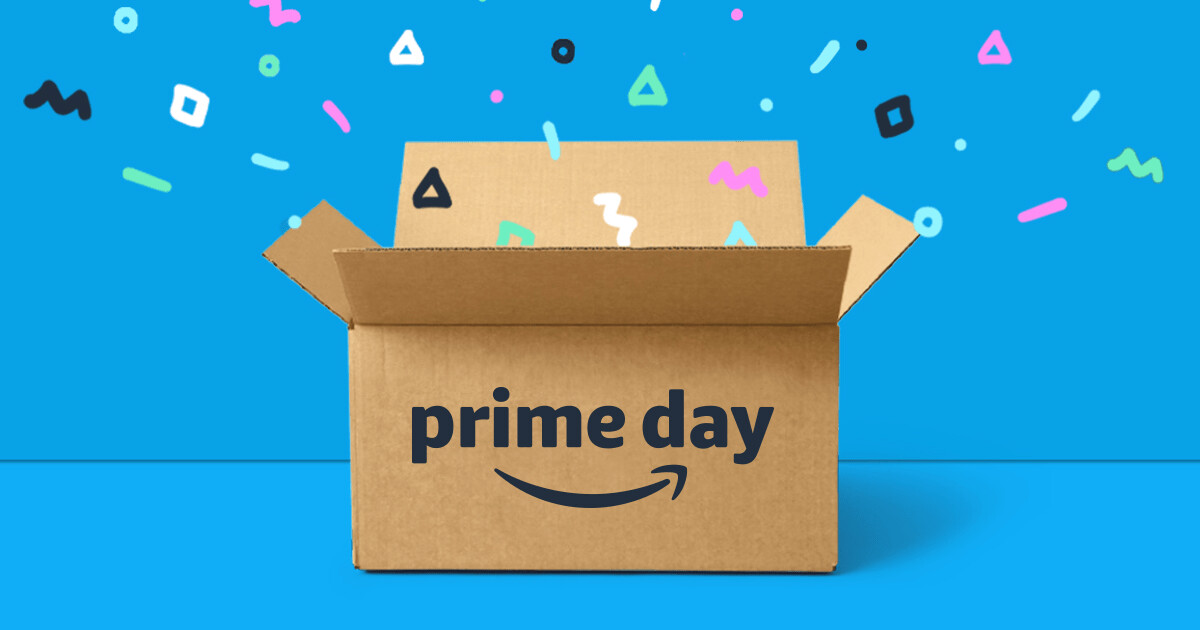 Hey friends!
Did you know that today is Amazon Prime Day? It's like Christmas in July!!
I don't know about you but I get excited about it and then spend WAY too much time searching for things on sale only to return half of it because it was an impulse buy or it wasn't actually what I was looking for.
Soooo I thought it would be fun to go through and find all of my favorite items that I've purchased over the past year and see what is on sale today and send you links to them! (You know I love to help a sister out like that!)
Full disclosure, I do get a small commission on any purchases you make via these links, but you don't pay a dime more and it helps pay for the kiddos to go to dance and taekwondo so they thank you a ton!
The best air fryer out there!
This thing is a LIFE SAVER!! It has a warm-up setting so you don't have to use the microwave and it makes things taste WAY better and it has cut my cooking time in half on tons of dishes!!
Over the door spice rack to save a TON of room in the pantry! I've bought and returned many because they were too flimsy, too wide or just didn't look good. This one is perfect!
Stovetop Coffee Maker
I literally use this every single day! I even take it with me when I travel. Kids have favorite stuffed animals that they have to take with them, I have my coffee maker because mama needs coffee ya'll! Also I'm not a fan of the K-cups because I've read WAY too much about what is in those things. No thank you!
Cast Iron Skillet with Rubber Handle
Another thing I use every single day and having the rubber handle is awesome so you don't burn yourself. These are SO easy to clean and you avoid toxins in nonstick pans.
Coffee Grinder
Freshly ground coffee just tastes better. If you use the stove top coffee maker I mentioned you will want finely ground coffee, if you use a coffee press, you will want to use course ground.
Sunrise Simulator Alarm Clock
This is the only thing on this list that I don't actually own...yet. I've been hearing SO much about these things from friends that are also not morning people and since it's half off I'm about to try it out!
Toy Organizer
This has been great to help my kids actually find their toys and their books fit across the top. I put my son's in his closet and his room has stayed much cleaner! I can't say the same about his closet but at least I can just shut the door!
Pantry Storage Containers:
Every time someone comes over and sees my pantry they comment on how organized it looks. This is my secret. I think I ordered two sets but they are on sale today so load up!
Thermoses with Straws:
These have been awesome for the kids! They last and they don't spill and there are lots of colors to choose from!
Backpack, Lunch Box, Pencil Case Combo:
This is the set I got for my daughter last school year and it held up extremely well! Since they all matched it was easy for her to keep track of which ones were hers in the classroom!
The Bug Bite Thing
Admittadly this looks odd, but for those of you prone to itchy bug bites, this thing is a must have! It actually works to make bites stop itching!
Towel Hooks
Great for bathrooms with a lack of towel racks. I just stuck these over the glass on the shower and we have a place for everyone's towel. People ask me all the time where I got them. Right here!
Stuffed Animal/Blanket Storage "Bean Bag" Chair
If your kiddos have a ton of exrra blankets and/or stuffed animals that they don't want to get rid of but you don't know what to do with you need this! You just suff them in it, zip it up and they ahve a comfy place to sit and read or chill!
If you got one or more of these things reach out and let me know how much you love them!
Have the best day!! Happy Shopping!