Oct 19, 2022 02:08 PM Central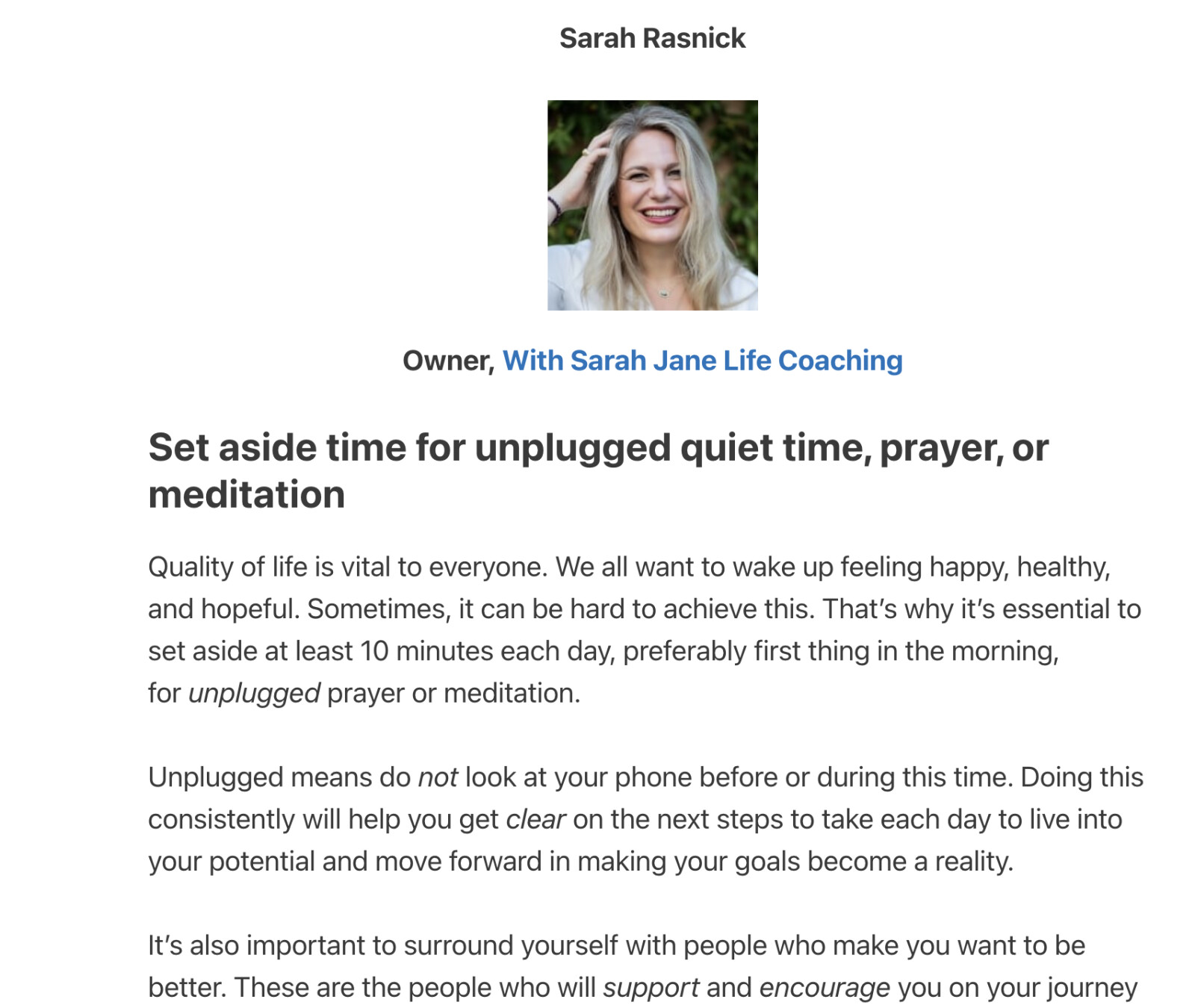 Hey fam!!
Soooo if you know me you know I love to talk about healthy living and quality of life right? At the core of that is alone time with God! Well your girl just got published along with some other brilliant minds on the subject over on UpJourney!
It's a long read full of great information but if you just want to see my quote keep scrolling till you see me smiling back at you!
I would love to know your thoughts on the article so feel free to share in the comments!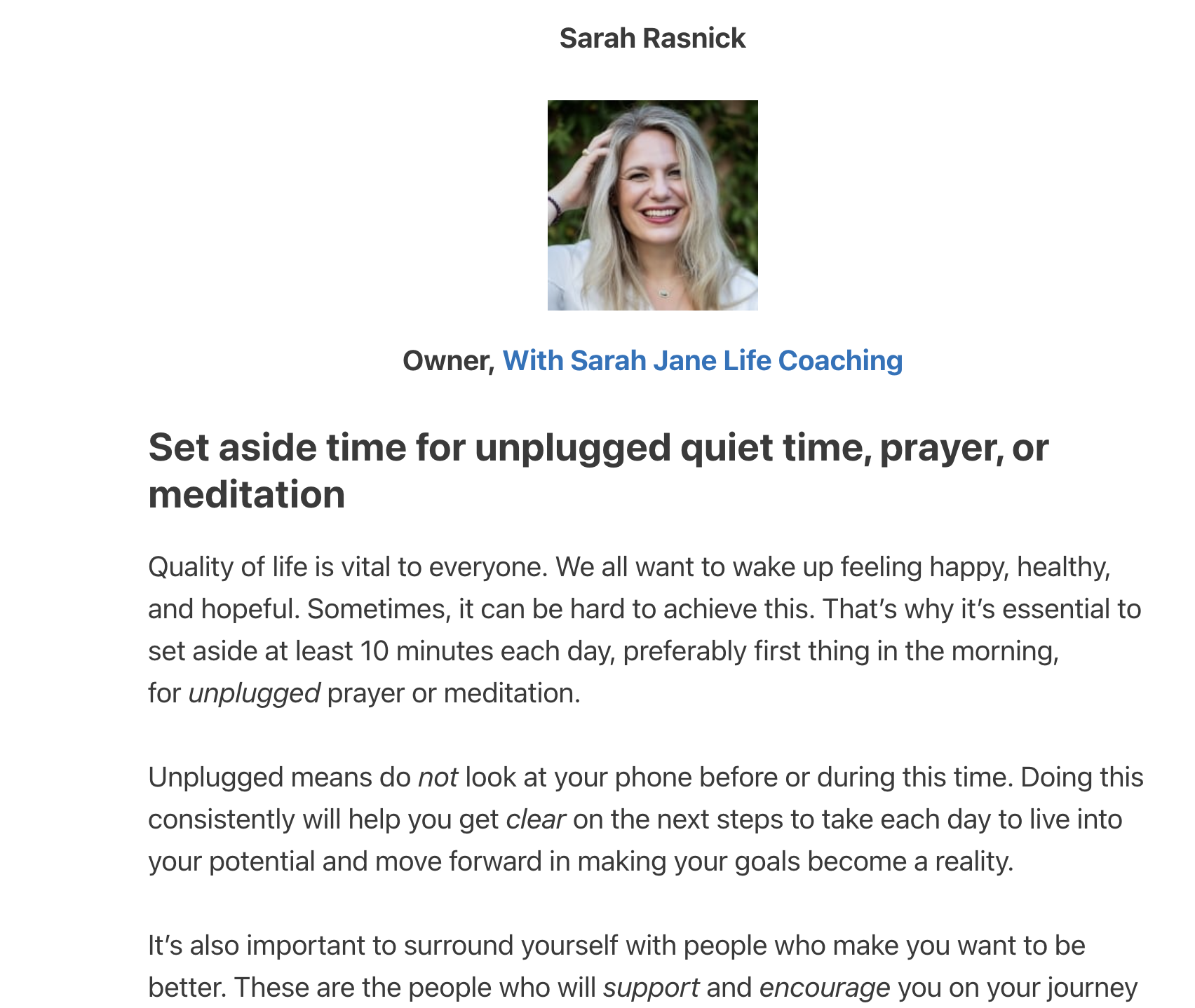 Have the BEST day and God Bless!
Sarah
PS - If you want to improve your quality of life but need a community to encourage you to do so hop over into the facebook community I created just for that purpose
HERE!