Jan 30, 2023 03:22 PM Central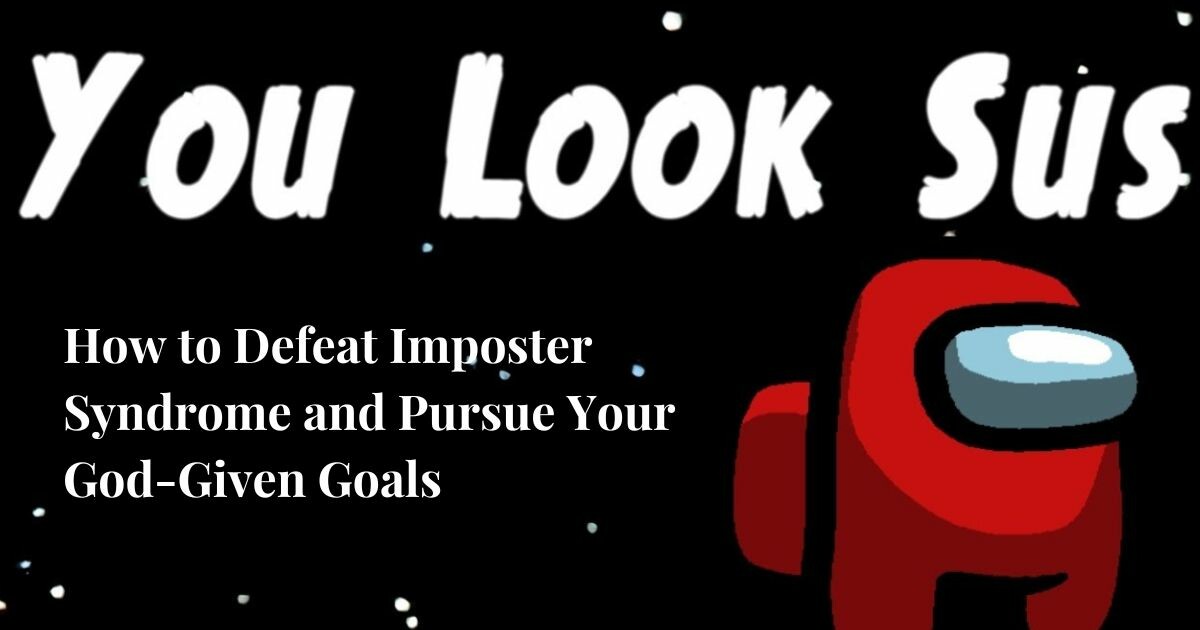 Have you ever been in a place where you're finally working up the courage to pursue your God-given goals, only to find that things start to fall apart around you? Do you feel like fear is trying to push you back into your comfort zone? If so, don't worry—you're not alone! Many Christians feel this way when they are trying to make a difference in the world. But it doesn't have to be this way. In this blog post, I'm going to share my story of how I overcame imposter syndrome and pursued my goals even when it felt like everything was crumbling around me.
My Story
I recently released
The Peace + Purpose Workbook + Planner
that promotes health and wellness. The feedback I received was overwhelmingly positive, but at the same time, I started feeling like an impostor. It felt like everyone was giving me credit for helping them deepen their relationship with the Lord, and all of a sudden I wanted to put on the breaks and go back into my comfort zone. As soon as I recognized what was happening, though, I knew that this was exactly what the enemy wanted me to believe—that little old me couldn't possibly make an impact in the Kingdom of Heaven. But thankfully, God had other plans for me as he does for you!
How To Overcome Imposter Syndrome
The first step in overcoming imposter syndrome is recognizing that it is not from God. We must remember that we are all made in His image and likeness and He created us for a specific purpose. When we try to pursue our God-given goals (even when it feels scary), we must trust that He will provide us with what we need along the way. This means letting go of our doubts about our own capabilities and instead trusting in His strength within us. We must also stay rooted in scripture by reading passages every day that remind us who we are in Him – beloved children of God who can do anything with His help! Finally, don't forget to lean on your community for support; having someone else cheer you on can be just what you need when fear starts creeping into your thoughts again!
Imposter syndrome can be overwhelming – but it doesn't have to be!
By recognizing that it is not from God, staying rooted in Scripture, trusting His strength within us, and leaning on our community for support, we can overcome our fears of failure or inadequacy and pursue our God-given goals with confidence! Don't let fear hold you back from doing something amazing today — take action now! You might surprise yourself with how much impact you can make in the Kingdom of Heaven when you step out in faith.