Feb 2, 2021 08:43 PM Central
Sarah Jane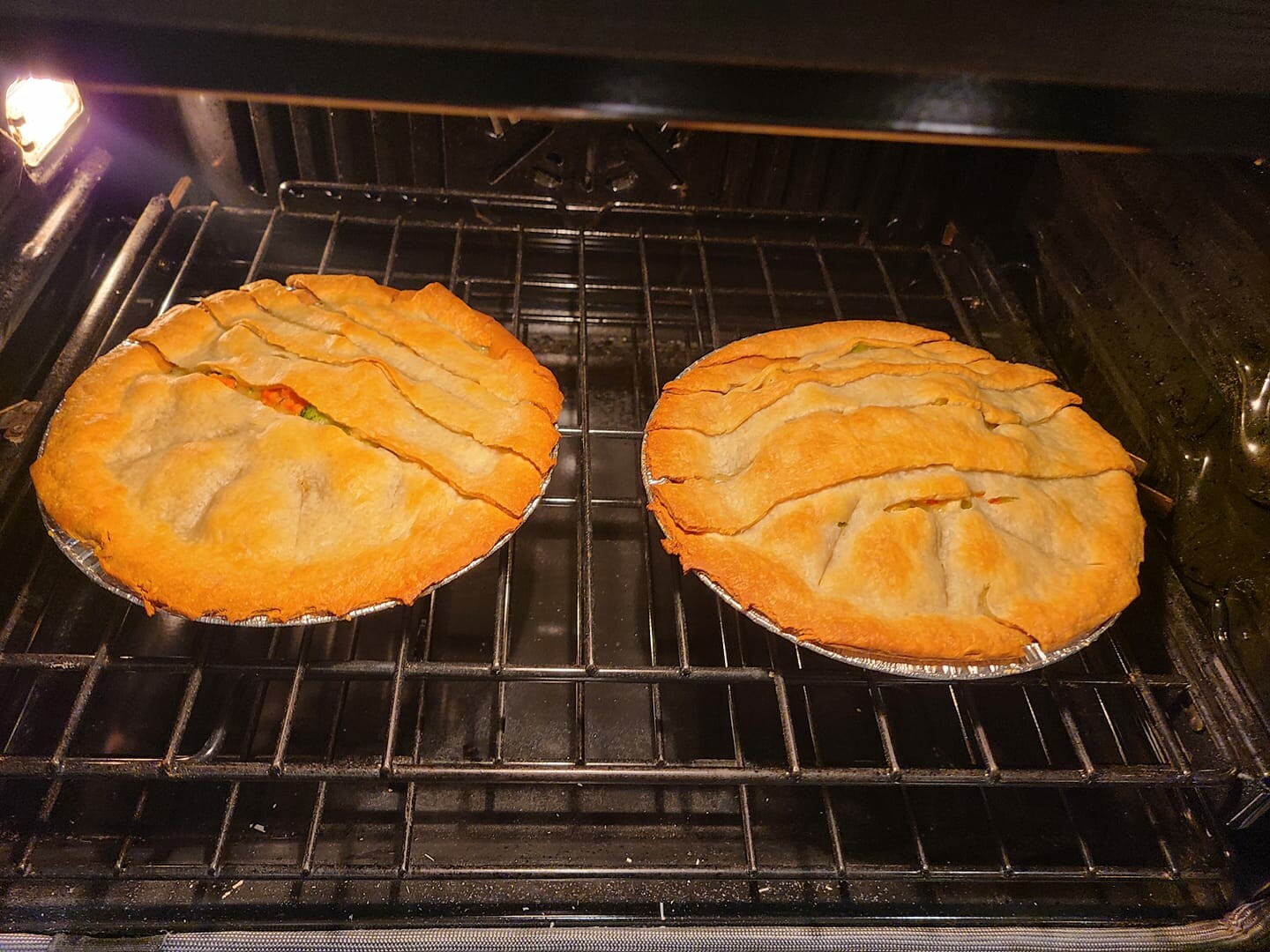 I LOVE chicken pot pie and have missed it after going mostly gluten and dairy free, so I made my own recipe and it was AMAZING if I do say so myself! The best part is the kids loved it too!
Prep Time: 10 Min
Cook Time: 30 Min
Yeild: 2 Pot Pies
Note: Season to taste, measurements are approximate. I am not a professional food blogger so please let me know if you enjoy the outcome!
Ingredients:
2 Frozen Pie Crusts (Gluten Free If Needed)
2 Large Chicken Breasts Diced
2 Medium Idaho Gold Potatoes
1/2 Bag Frozen Broccoli Chopped
1 Cup Carrots Chopped into 1/2 inch pieces
3 Cups Chicken Bone Broth
1/2 Cup Flour (I use gluten free flour)
1/2 Cup Coconut Milk (Dairy Free) or Whole Milk
2 tsp Grass-fed Butter (I use Kerrygold Brand)
2 tsp Oregano
2 tsp Thyme
Salt and pepper to taste
Method:
Preheat oven to 400 or see directions on the frozen pie crust and follow accordingly to crisp the crust.
Bring a large pot of salted water to boil.
While waiting for the crusts to crisp and water to boil, dice chicken, potatoes, broccoli and carrots keeping each separate from one another.
Boil the potatoes for about 5 minutes or until slightly tender.
Check the pie crust in the oven and remove when it reaches desired crispness.
While the potatoes are boiling...in a separate pot bring the chicken bone broth to a boil then add milk of choice and slowly whisk in flour a little at a time until I reach the desired consistency. Add in oregano, thyme, salt and pepper to taste. (I prefer fresh cracked pepper, fresh herbs and pink Himalayan salt or sea salt) Set aside once desired consistency is reached.
Add broccoli and carrots to the boiling water with the potatoes for another 3 to 5 minutes or until the potatoes are fork tender. Drain pot leaving veggies in the pot.
Heat butter over medium heat in a skillet. Sauté chicken till fully cooked in butter and season with salt, pepper, thyme and oregano to taste.
Combine chicken, gravy, potatoes and vegetables in a large pot.
Fill two pie crusts with the mixture.
Top with pie crust in strips one way only slightly overlapping.
Bake for 20 minutes or until crust reaches desired crispness.
Remove from oven, dig in!!
Jan 27, 2021 12:15 PM Central
Sarah Jane
Switching to a Paleo or otherwise dairy free diet can pose challenges and added costs. The Almond Cow plant-based milk maker has saved us money and made living healthier much easier on our family. Not to mention that I now know exactly what is in our beverages and can decide what consistency I want for whatever I am making.
Check out this video to see how to make almond milk in about 60 seconds and even add tasty immune boosting ingestible essential oils if that's your thing!
Almond Cow, Plant Based Milk, How to Make Almond Milk, Dairy Free, Healthy Eating, Paleo Diet, Paleo Milk, Paleo Kids,
Aug 28, 2020 04:06 PM Central
Sarah Jane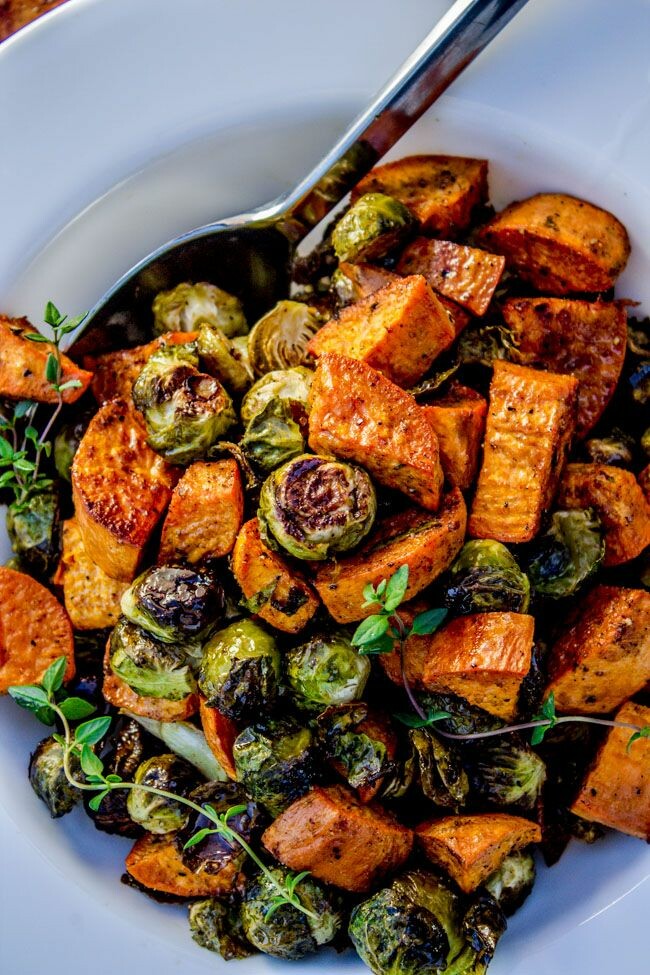 I'm not typically someone to make up my own recipes, but when you find your very favorite paleo compliant dish at a locally owned restaurant and then, sadly, it closes its doors, you have to improvise!
So here's what I came up with and it's pretty good if I do say so myself!
(Shhhh don't tell anyone it's actually good for you!)
Servings: 4
PrepTime: 15 minutes
Cook Time: 30 minutes
Ingredients:
2 Chicken Breasts (Cubed into bite size pieces) or 2 Salmon Fillets
1 Tbsp Olive Oil
2 Big handfuls Kale
2 Big handfuls Spinach
2 Cups Brussels Sprouts (Cut in half)
8 oz Sun-dried Tomatoes
1 Sweet Potatoes
2 Cloves of Garlic
1/2 Cup Shredded Cheddar Cheese
1/2 Cup Tessemae's Organic Lemon Garlic Dressing
Salt and Pepper to taste
Instructions:
1. Preheat oven to 350
2. Lightly coat brussels sprouts and sweet potatoes with olive oil or coconut oil and sprinkle with salt and pepper
3. Roast brussels sprouts in the oven for 15 minutes or until slightly crispy
4. Heat olive oil in a cast iron skillet over medium/high heat
5. Saute garlic and sweet potatoes for about 20 seconds or until fragrant chicken till cooked through, salt and pepper to taste
6. Wash kale and spinach and add to skillet
7. cover with a lid and let simmer for about 1 minute or until greens slightly wilt
8. Mix in sun dried tomatoes, brussels sprouts
9. Garnish with cheese
10. Enjoy!
Paleo Recipes, 30 Minute Meals, Easy Paleo Recipes, Paleo Chicken Recipe, Healthy Chicken Dish